Did you know that those with memory loss or dementia are 4 to 5 times greater at risk for falling than seniors without impairment?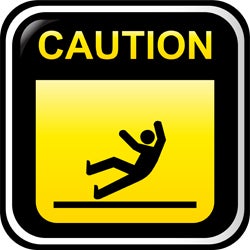 Protect yourself and your loved one by reducing your risks. Key areas to check in your home include:
Clear Away Clutter – Ensure that pathways are wide and clear of debris.
Throw Out Throw Rugs – These attractive rugs are trip hazards.
Improve Illumination – Here's a bright idea: increase lighting inside. Also consider nightlights to light the way in hallways and bathrooms.
Get a Foothold on Your Footwear – Opt for comfortable stable footwear that provides support.
For more helpful tips on avoid falls, please review this article from the Fischer Center for Alzheimer's Research.