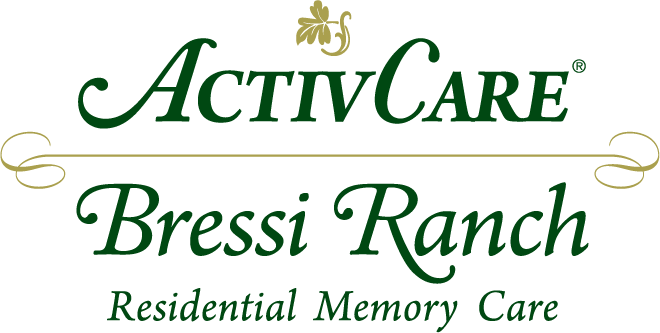 Bressi Ranch
Carlsbad, CA
License # 374603190
ActivCare Bressi Ranch
Specialized Memory Care In Carlsbad, CA
Located in the charming Carlsbad community of Bressi Ranch, ActivCare Bressi Ranch is the centerpiece of the neighborhood—adjacent to a thriving shopping district and across from a grand community park. Opened in 2011, the comfortable, home-like community was built especially for those with memory loss. With three levels of care, ActivCare Bressi Ranch can care for the changing needs of residents throughout all stages of the disease.
ActivCare Bressi Ranch is purpose-built for those with memory loss. Spacious courtyards with secured perimeters are ideal for walking, gardening or just soaking up the sun. The community features inviting neighborhoods with wide colorful corridors that lead to great rooms—the center of activities and the community. Bright murals and themed hallways provide easy wayfinding.
Compassionate care is provided around the clock by highly trained caregivers. ActivCare Bressi Ranch residents engage in daily activities that focus on individual success and offer meaning and purpose.
ActivCare Bressi Ranch offers private and semi-private accommodations and includes the following:
Licensed nurses are scheduled on-site 24/7
Specially trained caregivers provide round-the-clock compassionate care
A meaningful activity program specially designed for those with Alzheimer's and related dementias
Themed Great Rooms and corridors to assist with wayfinding
Safe and secure manicured courtyards
Three nutritious meals daily and regular snacks
A bright and airy residential setting
Nurse case management
When seeking placement for a loved one with memory loss, instead of a memory nursing home, consider the warm environment of our lively residential care community.
In addition to long-term residency, ActivCare Bressi Ranch offers short-term or respite stays to provide family caregivers with a much-needed break.
Welcome.
Take a tour of the community and learn about the ActivCare Difference. Stop by and see us at 6255 Nygaard Street in Carlsbad, right behind Trader Joe's in Bressi Ranch.
Tours are available any day between 10 am and 5 pm. Or call 760-603-9999 for an appointment.

Looking For More Information
About ActivCare Bressi Ranch?