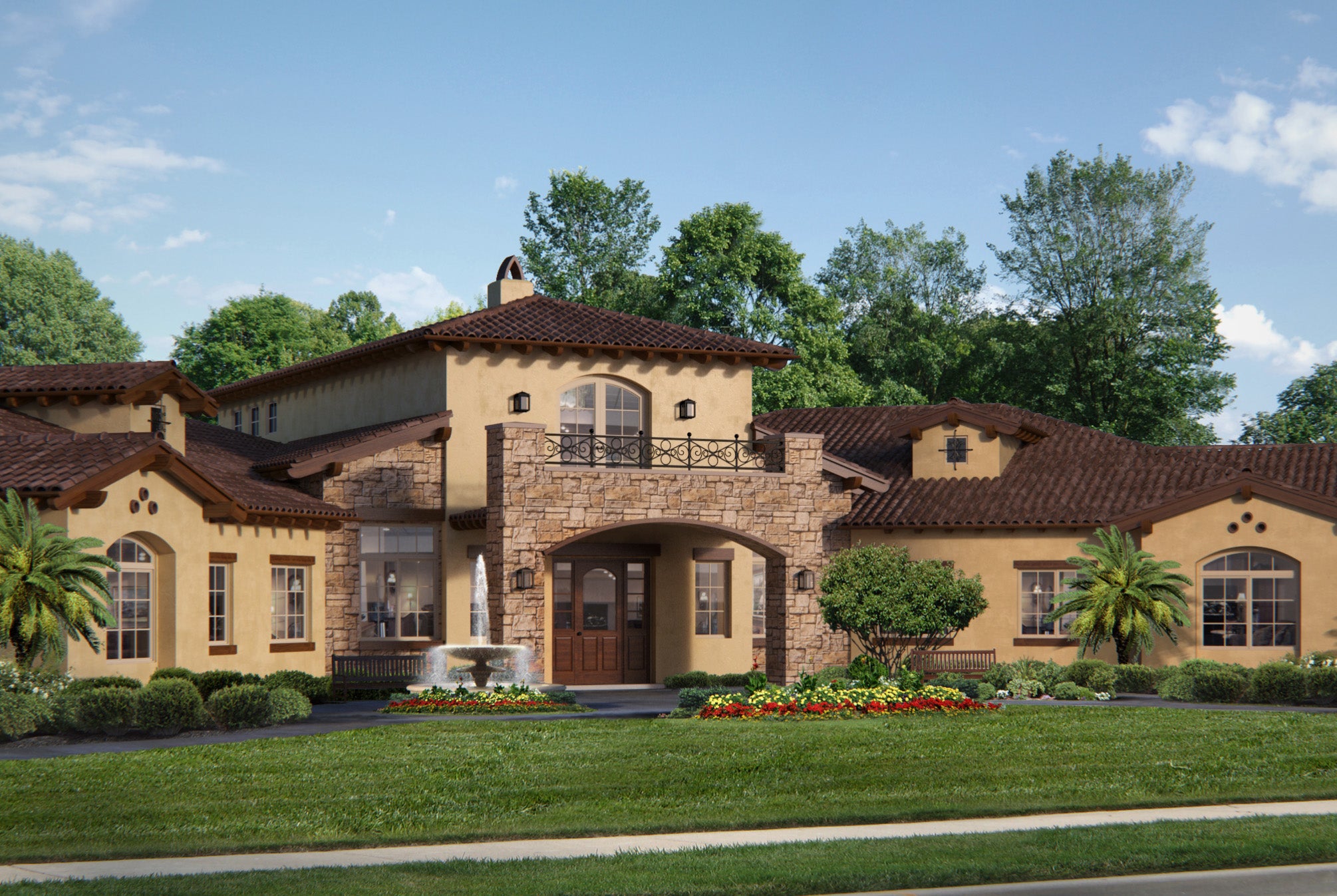 ActivCare Living is proud to announce the addition of new community to its San Diego portfolio, ActivCare at 4S Ranch. Located at the intersection of Rancho Bernardo Road and Dove Canyon Road, just west of Rancho Bernardo, this new community will commence construction in March 2015 and is slated to open in early 2016.
ActivCare at 4S Ranch is a specialized community serving the changing needs of those with memory loss. The community will house 60 private and semi-private accommodations and will offer three levels of memory care including the 4S Club, a special neighborhood for people in early stages of memory loss or Mild Cognitive Impairment (MCI).
Purpose-built for memory care, all corridors in this specialized community lead back to the great rooms, the focal point where activities and dining take place. Easy access courtyards allow for enjoyable walks and gardening at stand-up planters. A unique living wall bring the outdoors inside. Colorful murals add beauty and assist with way-finding.
ActivCare at 4S Ranch will feature the ActivCare activity program, a balanced menu of cognitive brain games, meaningful creative workshops and stimulating physical exercise. Compassionate caregivers gently assist residents as necessary while promoting independence and self esteem. Inter-generational programming involving school-age children from clubs, youth groups as well as schools adds excitement to the schedule.
An interest list for the new community is now forming. Register here.